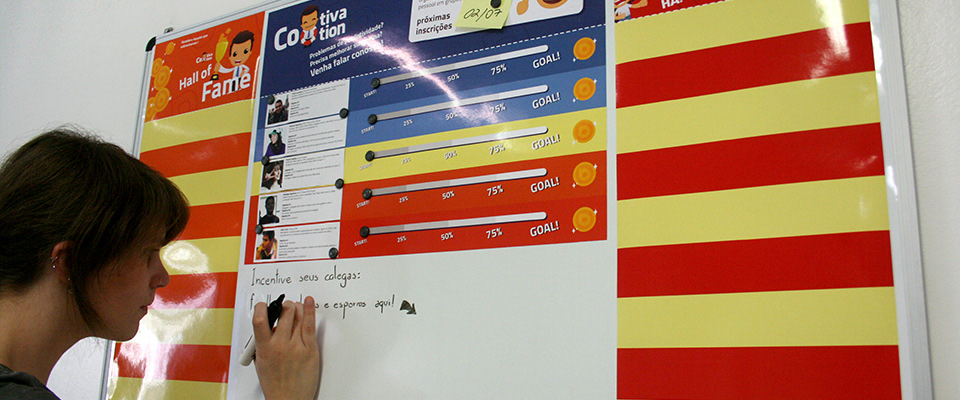 Cotivation is a project from MyHub coworking. It's a group challenge in which five participants must, together, accomplish two goals - a personal and a professional one.

A physical board was designed to aid the participants during the challenge, exposing their progress to the community of coworkers - who can left comments to cheer them up.

The graphic project was developed with the characters provided by MyHub. The layout was printed on glossy paper, attached to a common magnetic whiteboard.